Tanzania / Zanzibar
Vegan travel
Do you wish to visit the Serengeti and the other nature parks in Tanzania in a responsible, sustainable, ethical and nature-friendly way? And do you also want to do that in an animal-friendly way without animals on your plate, while eating incredible vegan food during your safari? In this article, I will explain how we did that.
A visit to the most beautiful nature parks in Tanzania has always been at the top of my bucket list. Especially a visit to the Serengeti ("endless plains") with witnessing the Great Migration as the highlight. The chance to observe the famous, spectacular river crossings, was a big childhood dream for me as a biologist. This incredible natural wonder, in which millions of grazers (mainly wildebeest and zebras) follow the rains year round in search of fresh grass, has fascinated me since I first heard Sir David Attenborough talk about it.
Ethical, animal-friendly and vegan safari
But of course I wanted to do that in the most responsible, sustainable, animal and nature-friendly way possible. My visit should not have a negative impact on nature by disturbing animals by getting too close for a photo, making too much noise or leaving plastic and other trash behind. Eco-tourism, if done right, should actually have a positive impact on nature because the money you pay is spent on conservation, management and protection of the park.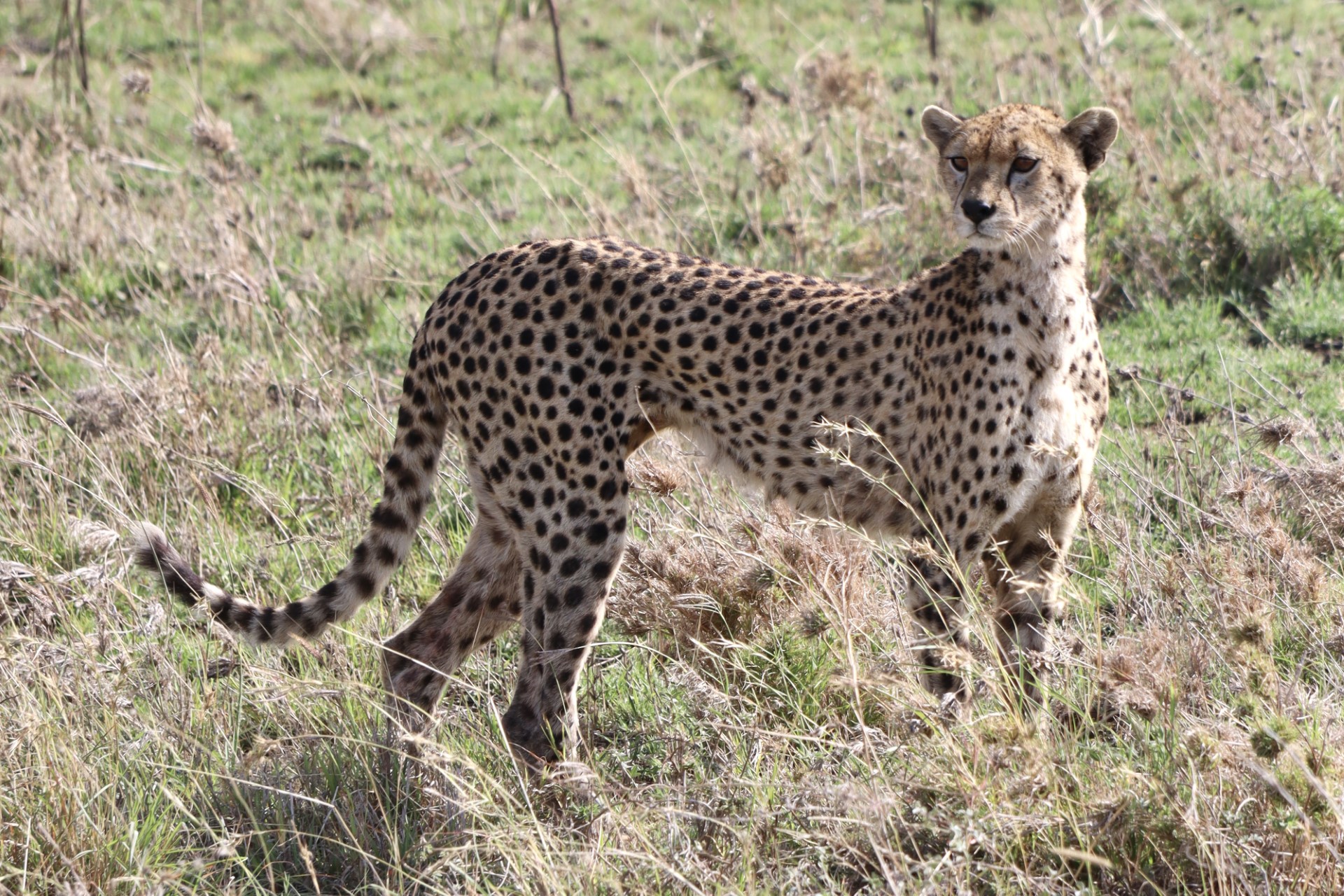 And because tourists pay so much money for visiting these nature parks and ecotourism provides so many jobs, governments are also seeing the economic value of preserving their natural richness, rather than replacing it with agriculture, mining, urbanisation or other destructive practices. Finally, eco-tourism (again, if done right) also has a huge positive impact on the visitor's attitude and motivation to contribute to conservation
In addition, it was of course crucial for us as vegans that we could have proper plant-based food during our safari. You are totally dependent on your guide and accommodations and therefore not flexible to look for vegan food yourself (driving by yourself is NOT an option in these parks! We would have been stranded or lost within the first 100 meters. Trust me). How to organise a vegan safari in Africa was also difficult to find online.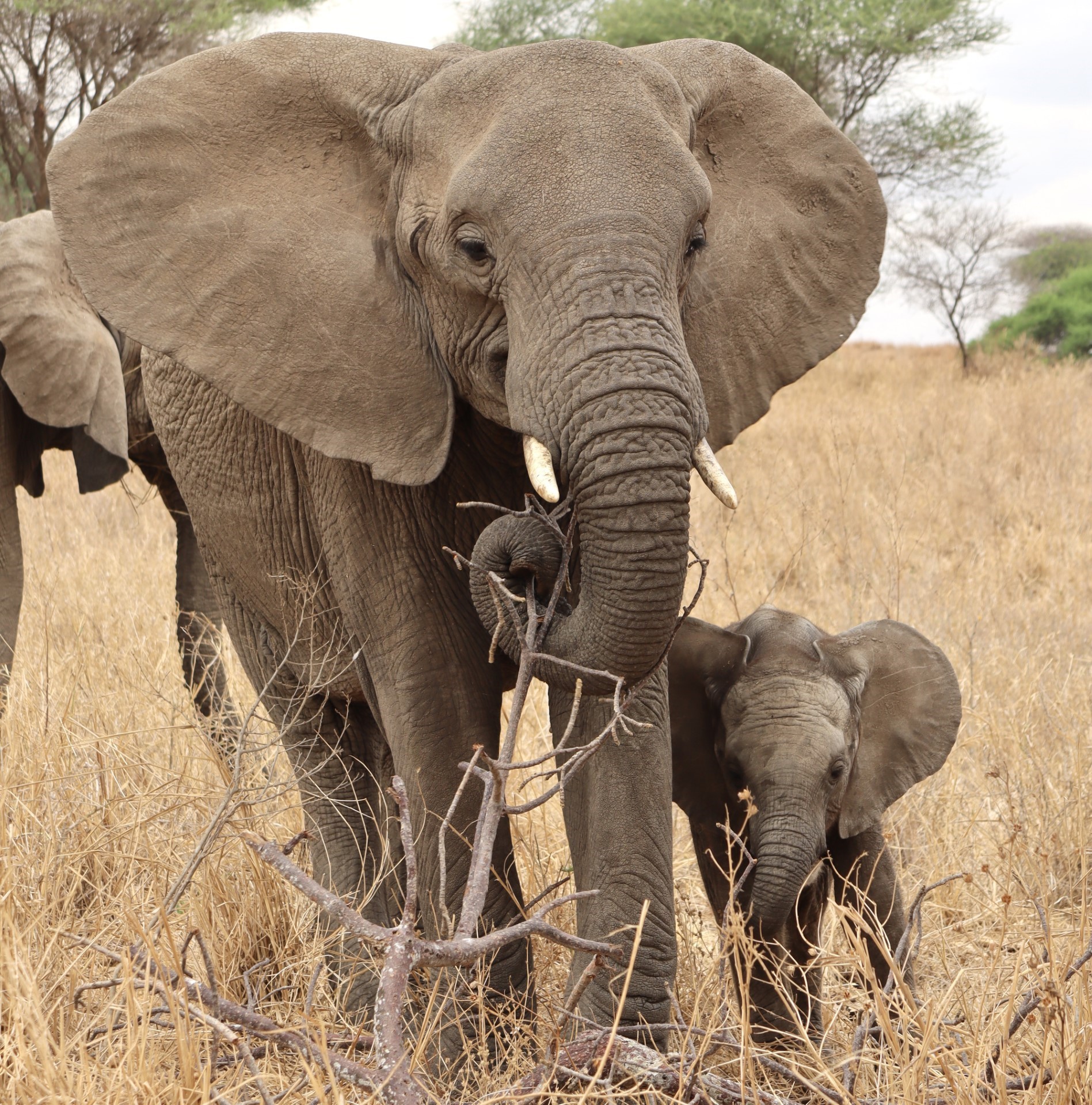 Better Places
And that's how we found Better Places. They provide tailor-made tours with the help of local travel specialists and have a huge focus on sustainability, minimising the negative impact of travel while increasing the positive impact on people, animals and nature. They support and promote the local communicaties, strongly encourage eating vegetarian and vegan food during your trip, they calculate and compensate for the CO2 emissions of your trip, they make your trip plastic-free (as much as possible) and only work with ethical, well-trained and certified local guides. They also donate part of the amount you pay to JustDiggit, an amazing project to make Africa greener and cool the earth. Click here to read more about all the things they do  in the field of sustainable travel.
Normally we try to arrange and do as much as possible by ourselves and do not book a package at a travel agency, but this was simply impossible for the safari part of our visit to Tanzania. We were so lucky to get in touch with Astrid and Karin, the local travel specialists at Better Places in Tanzania. We explained all our wishes and they put together the perfect safari for us. Completely tailor made as exactly as we wanted it to be, adding their expert tips to make it even better. The communication and guidance was superb from start to finish.
the safari
In total our safari lasted 7 days and 6 nights. The Great Migration in the Serengeti was our ultimate main goal, so that was the focus of our itinerary. Because the distances are enormous, we visited Tarangire National Park on the way there and the Ngorongoro Crater on the way back.
Tarangire National Park
Tarangire National Park is located in northern Tanzania. The park is about 2 hours drive from Arusha. It is a long-stretched, narrow park of about 1,350 km².
The terrain is rugged, hilly and very varied. The name of this park is derived from the Tarangire River that flows through this park. Best known for its large elephant herds and many baobab trees, the park is also the only place in Tanzania where dry antelopes such as oryx and gerenuk are regularly seen.
Serengeti National Park – Central and South
After a long, bumpy journey through an extremely dry area (in October) we arrived in the most famous national park in the world and the main goal of our trip. The name Serengeti comes from the Masai word Siringiti, which means "endless plains". With an area of ​​more than 14,000 km², the park is the second largest national park in Tanzania.
At first glance, the endless plains seem empty and monotonous, but as soon as you drive through them you start seeing wildlife all the time and the landscape actually changes continuously. The yellow light is unique and immediately causes Lion King feelings.  The largest lion population in Africa can be found here, as well as many other predators and of course countless herbivores.
Throughout the year, the great migration takes place, with large herds of millions of grazers following the rains (where there is rain, there is fresh grass and water), which shifts clockwise across the Serengeti. In October, when we visited, the rain was in the far north, so we arrived in the south in a dry, yellow landscape. This makes the animals that stay behind easier to spot. In the southern part, we saw several cheetah hunts and many leopards, lions, hyenas and other predators.
Serengeti National Park – the north (great migration and river crossing)
The north was a lot greener, because the rainy season had just passed here. Between July and October, the herds cross the Mara River to return south. You may know these dangerous, spectacular 'river crossings' from the nature documentaries. However, you need to be lucky and patient as you never know when a herd of wildebeest will gather at the river bank and consider the area safe enough to make the crossing. They first carefully check the strength of the current and the presence of crocodiles.
We were lucky enough to witness several incredibly spectacular river crossings. Words or images cannot capture the violence and chaos of this phenomenon (the documentaries don't do it justice either), but it really was a dream come true.
Ngorongoro Crater
This volcanic caldera is another unique natural phenomenon. The Ngorongoro Crater is the most densely populated wildlife area in the world. An estimated 30,000 animals live on the crater floor (including the entire big 5), which has a diameter of only 17 kilometers and an surface of ​​approximately 260 km².
Beautiful and fascinating to see, but after almost a week in the Serengeti in which we drove through such pure, untouched nature and see so many animals, Ngorongoro still felt a bit like a zoo. You really drive in and out of the crater through little gates, on paved paths the entire way and you see many more other vehicles. So wildlife-wise it wasn't worth it, but surroundings and landscape-wise it totally was. 
The accommodations
A safari in Tanzania is expensive, very expensive. I will not aim to indicate the price here, because the prices fluctuate per season, per provider and per segment of accommodation. However, the accommodations in the "lower'' segment in which we stayed are also really beautiful. Not at all what you first imagine when you hear that you will be sleeping in a tent! Throughout the nights, you hear animals in the distance and close by, from hyenas to zebras and from wildebeest to elephants.
Lake Burunge Tented Camp
Lake Burunge Tented Camp is about a 15 minute drive from Tarangire National Park so we stayed here after our first day of safari. The camp consists of luxurious permanent tents with stunning views over Burunge Lake and Tarangire National Park. The dining and lounge area of ​​Lake Burunge Tented Camp is gorgeous, surrounded by a wooden veranda; the ideal location for a sunset drink overlooking the lake. All tents are very comfortably furnished with a large bed, private veranda and a bathroom with shower and toilet. Both the (vegan) dinner and breakfast here were also amazing.
ThornTree Camp
Our first accommodation after a fantastic first day in the Serengeti. Thorntree Camp is a tented camp permanently located in the center of the park, in the Seronera Valley. This area is home to wildlife all year round due to the constant presence of water. This area is known for spotting lions, leopards and large herds of elephants. You really are in the midst of nature, without any fences, gates or walls. Around our tent we saw three more leopards in the evening and when we were escorted back after the fantastic vegan dinner, there was a hyena just 5 meters away that continued to sniff around the tent all night. An amazing experience!
Mara Under Canvas
Mara Under Canvas is a tented camp located in the North of Serengeti National Park near the Mara River, so ideal as a basecamp if you're here for the river crossings. It is a stunning, comfortable and luxurious tent with wonderful beds, a warmer shower (Water for the shower is usually heated over the fire at these accommodations and poured into a bucket next to the tent, after which you can let it run out of your shower with a handle yourself. Ingenious system!). The staff will light the fire for you and bring wine and even popcorn. Because the herds were here at this time, we constantly heard the wildebeest and zebras around the tent, which was amazing. 
Serengeti Kati Kati
The full safari camp experience, with roaring lions, laughing hyenas and "bush TV" aka a campfire. Serengeti Kati Kati is a mobile tented camp located in Central Serengeti, strategically located to cover the vast Serengeti plains. As with the other accommodations, the chef here was also very fanatic to put together a fantastic vegan meal for us. The walking buffet (in which the staff walks around the tables with the dishes) was super vegan-friendly and the vegan pancakes for breakfast were really delicious.
Rhotia Valley Tented Lodge
A project that we really wanted to visit and support. Rhotia Valley Tented Lodge was founded by two Dutch doctors and is located on the way back from (or towards) the Serengeti, close to Ngorongoro. The terrain consists of two hills. On one hill they have set up a children's home where dozens of orphans are cared for. This project is financed with the income from the beautiful lodge on the other hill. So by staying here, you therefore contribute to this wonderful initiative.
And staying here is absolutely no punishment. The tents are absolutely gorgeous and look out over the valley from the veranda. They have a swimming pool, a beautifully constructed and comfortable lounge and the food is served fresh from their own vegetable and herb garden and bakery. If you wish, you can also visit the children's home and meet the children. However, chose not to. Read more about this project here!
Vegan food during the safari
We thought that as vegans, we would eat somewhat simpler and more boring meals during our safari, but nothing could be further from the truth! We were been spoiled from start to finish with the most tasty dishes in huge portions and and all the vegan snacks we could wish for. Breakfast and dinner is usually served at the accommodations, of which some pictures are included above. The chef at each accommodation will give your guide your packaged vegan meal which you'll have at a nice spot during your safari.
Better Places made absolutely sure our guide was well informed so we really didn't have to worry about anything. He checked everything thoroughly with each chef and constantly reassured us that it was really vegan. And while you saw other tourists taking their trays of meat in plastic containers, our guide received our deliciously spiced vegetable dishes, fruit, sandwiches and other deliciousness in reusable metal containers. Completely according to Better Places' plastic-free policy.
In short: we are extremely satisfied with the sustainable policy, the amazing service and the tailor-made vegan safari by Better Places. I would absolutely recommend them and arrange my trip through them again in the future.