This beautiful green island full of flowers, beautiful landscapes, lots of hikes and ocean views would not have crossed my mind - if it wasn't for corona. But I'm glad I got to know Madeira with its friendly people and yes, good vegan food. In this article I share my vegan tips for Madeira!
Is Madeira a vegan heaven with a great vegan-friendly cuisine that always has several vegan options on the menu? NOPE! It is a small island that is really a few years behind in this matter. Yet you can already see the word 'vegan' appearing on the menus at many restaurants. If not, you can almost always work it out with the waiter by simply asking the right questions or thinking along with the chef. Just like in the whole world, by the way.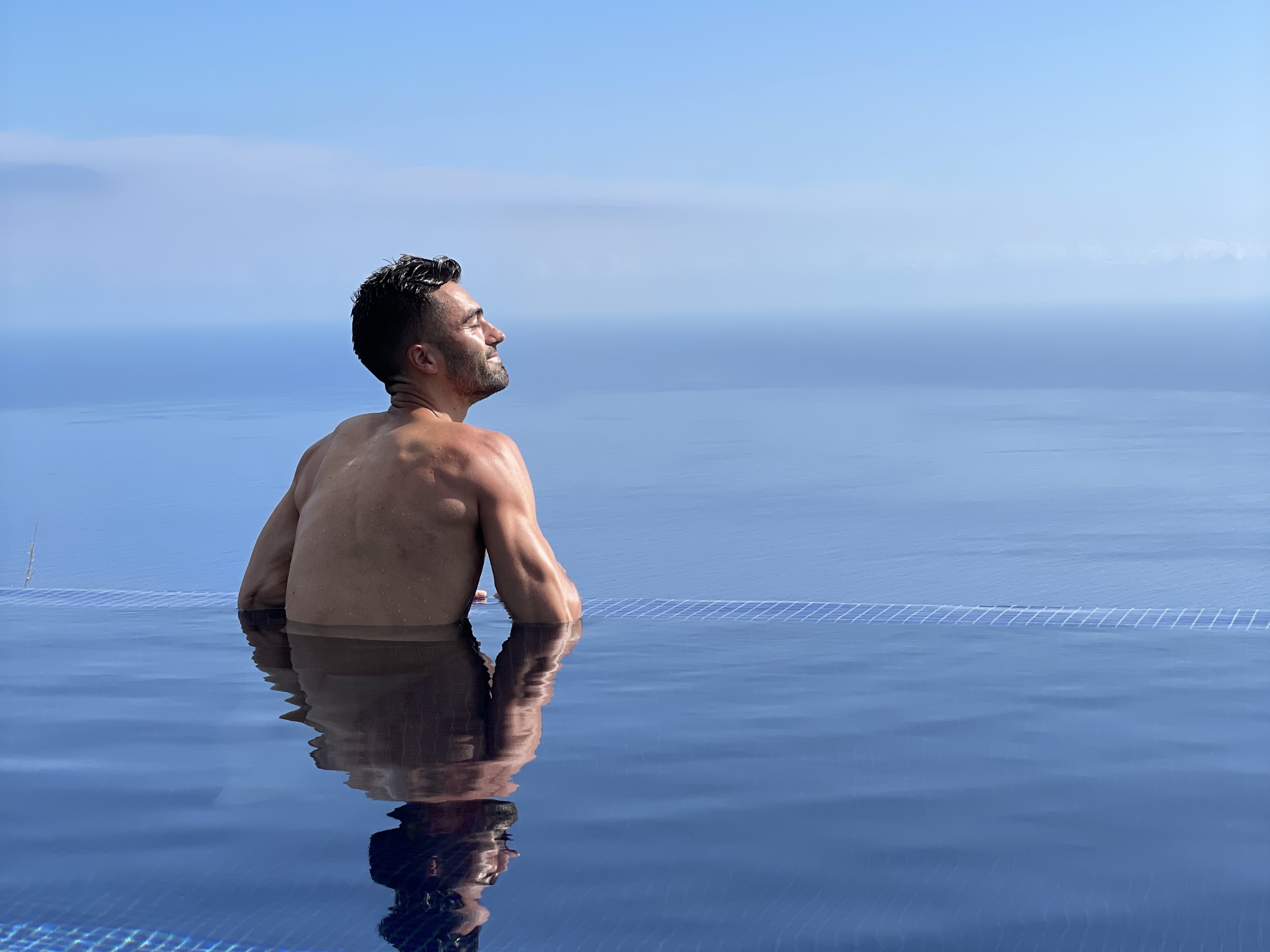 Basic tips for traveling as a vegan
Download the Happy Cow app - Purchase it once and it will be very useful all over the world. Not all vegan-friendly hotspots are listed though, so keep looking around and asking questions yourself (after all, you can almost always arrange something anywhere, if you're creative). And add new hotspots on Happy Cow if you have eaten somewhere tasty vegan!
Make a phone background - In Madeira everyone spoke English really well and almost everyone knew the concept 'vegan' (e.g. they didn't suggest with cheese, eggs or shrimp and double-checked everything with the kitchen). But in countries where you don't speak the language and the locals hardly speak your languages, I always make a phone background with a Google translate screenshot that shows exactly what I want to say. This way, you always quickly show it at a market or at a food stall and you always see the confusion turning into a understanding yes-nod or, on the contrary, shaking no at the menu or pointing at food. For example, below I wrote in Thai: "I eat vegan (plant-based), so no meat, dairy, eggs, fish, honey or other animal products"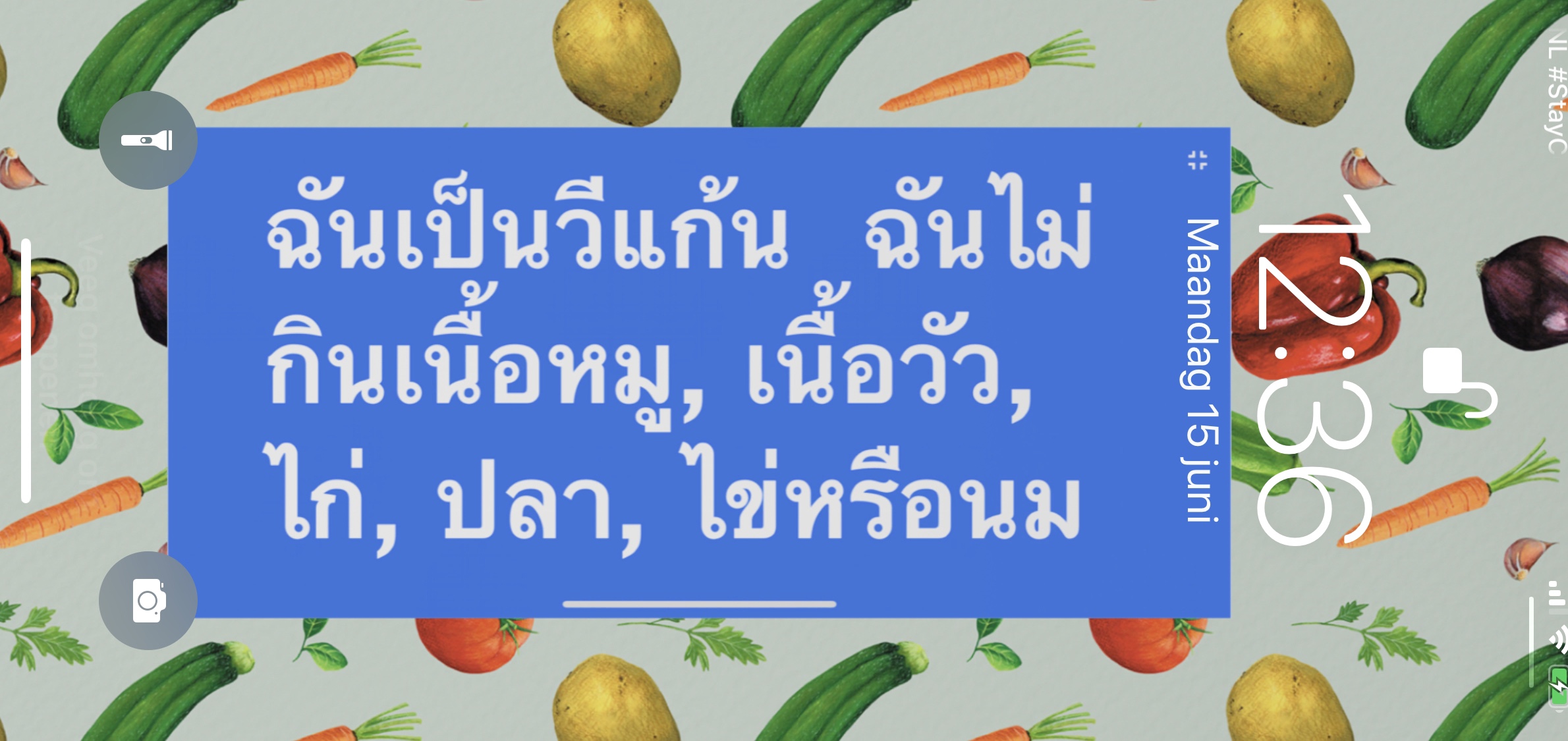 Fruit
Besides flowers, Madeira is also known for the many special, juicy fruits that can be found here, many of which have come over from Brazil. You'll find special varieties of maracuja, araçal, anona and did you already know the 'Monstera delicious' delicious fruit? This elongated fruit, which you pick off piece by piece, tastes like a strange combination of banana and pineapple!
Bolo do cocoa
The traditional Madeiran flatbread that they are even more proud than the French are of their baguette. You'll find it anywhere, usually served with garlic butter and parsley. They often had vegan butter or they used olive oil with (a lot of) garlic. Bolo do caco was EXACTLY in my sweet spot and I therefore kept saying: a day without bolo-do-caco is a day wasted in Madeira.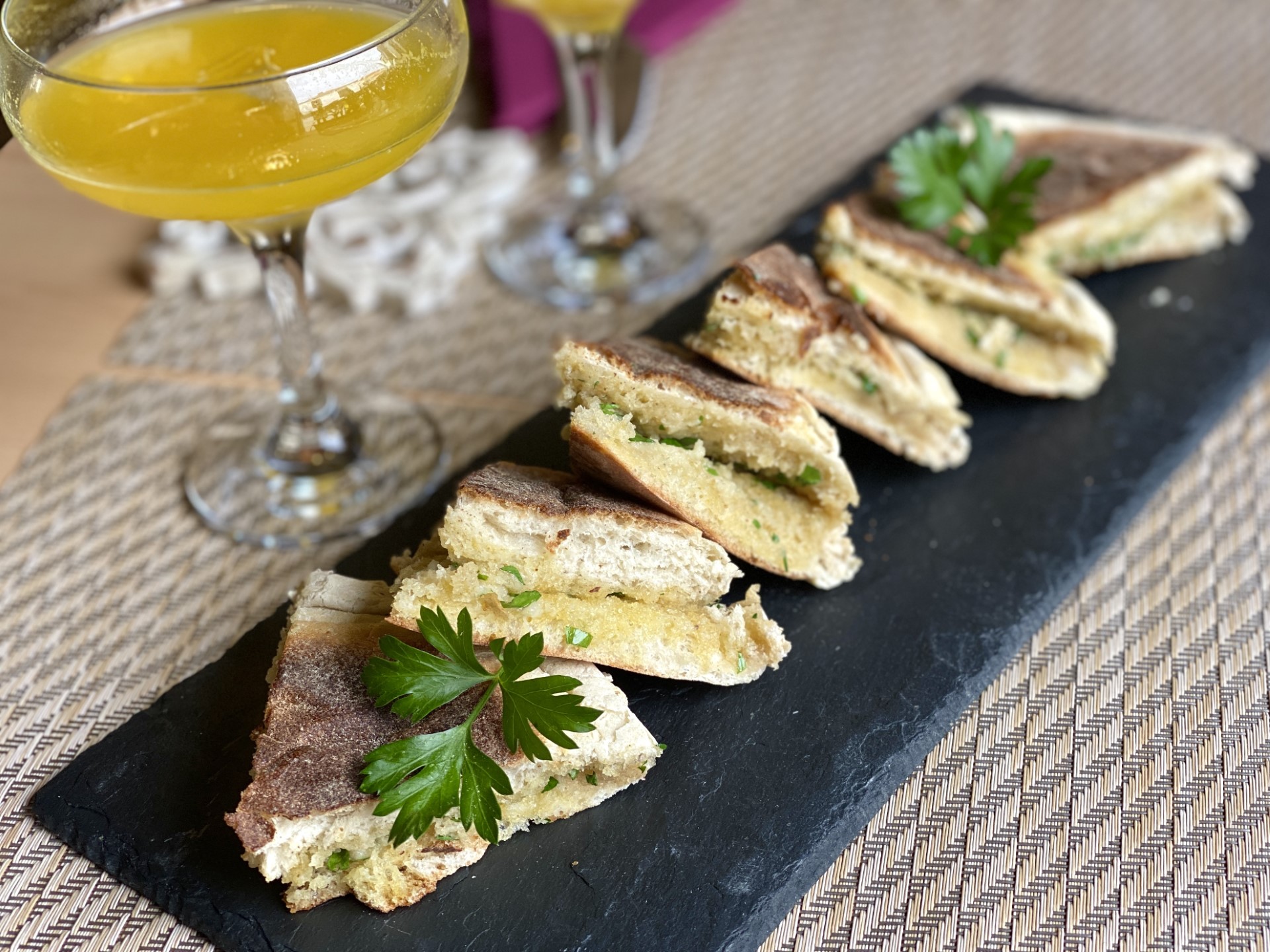 Mundo Vegan
Edifício Costa do sol III, R. Velha da Ajuda n°2, 9000-115 Funchal, Portugal
Definitely Madeira's number 1 vegan hotspot. In fact, Mundo Vegan is currently the only 100% vegan hotspot on Maderia! Owner Katia is an award-winning cake baker (much to the grief of all the non-vegan bakers whom she beats) and really does it out of a huge (and slightly activist) drive and passion for the animals, the planet, health and fellow human beings. This clearly shows everywhere on the walls, mirrors and menu.
We tried the BBQ chili burger, Cream lentil curry, Traditional Madeiran bicalhou cakes (but vegan, without cod, bounty cake, cherry cheesecake, Sunflower smoothie & Popeye juice.
Do not miss this one in Madeira!
Gavino's Restaurante Bar
Rampa do Corpo Santo 1 º Andar, 9060-291 Funchal, Portugal
A cozy, small restaurant in Funchal with several vegan options on the menu. Also my first encounter with (a very good) bolo do caco (typical Madeiran flatbread) with vegan garlic butter and parsley. We also had the seitan steak with mushroom sauce and couscous (delicious) and the 'veggie burger', which was very mediocre. For dessert a chocolate brownie with sorbet!
Xarambinha
Largo do Corpo Santo 16, 9060-075 Funchal, Portugal
This small pizzeria offers vegan cheese that you can choose with every pizza. Very nice waitress who double-checked everything with the kitchen and after our order found out that all pastas contain egg and immediately let us know to change our order. They're right under Gavino's.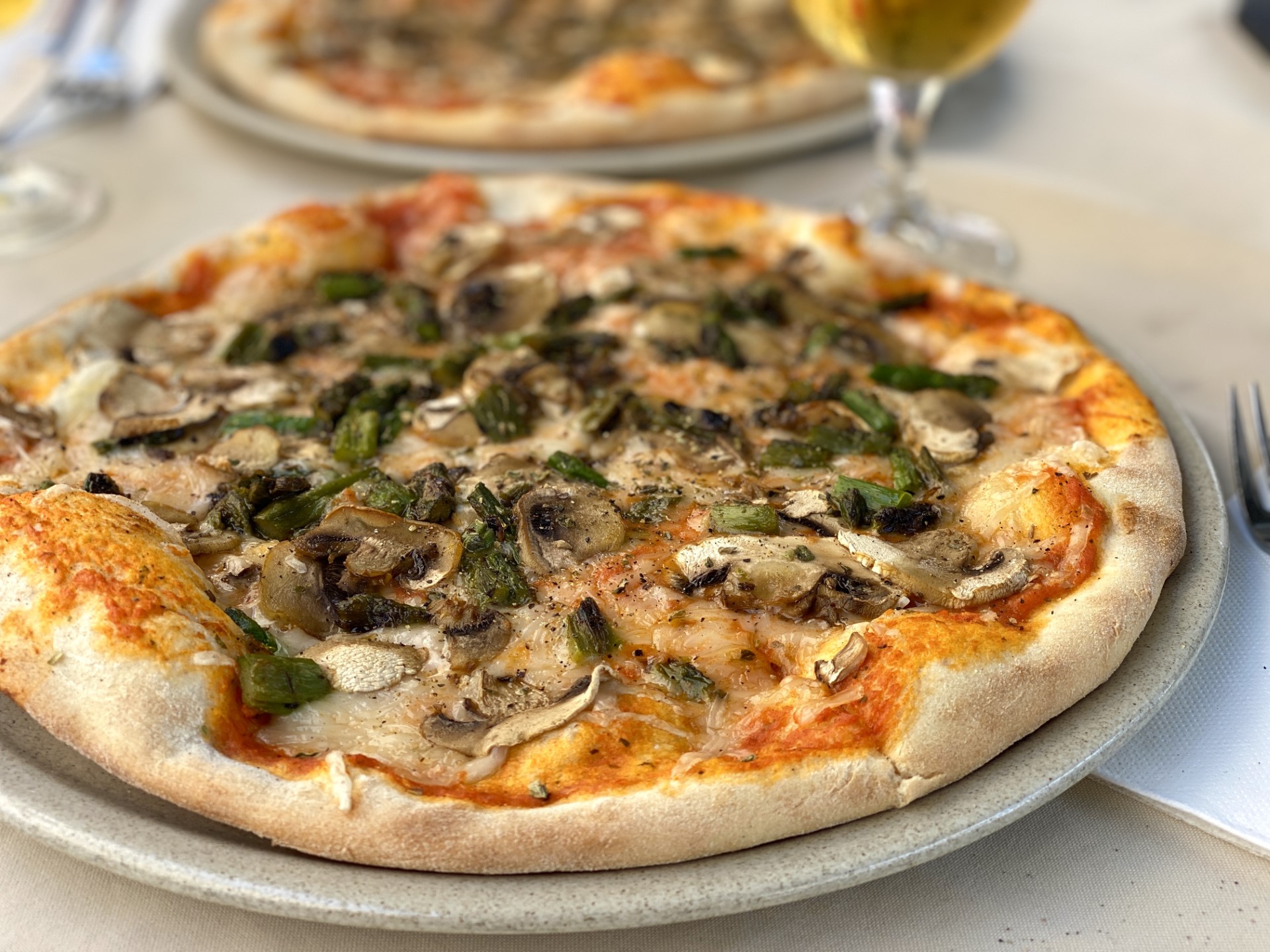 Arsenal
Largo do Corpo Santo 28, 9060-075 Funchal, Portugal
This paella restaurant is located opposite Xarambinha and Gavino's and serves tasty vegan paella on request. Quite touristy, with live music and all, but sometimes that's just what you're looking for.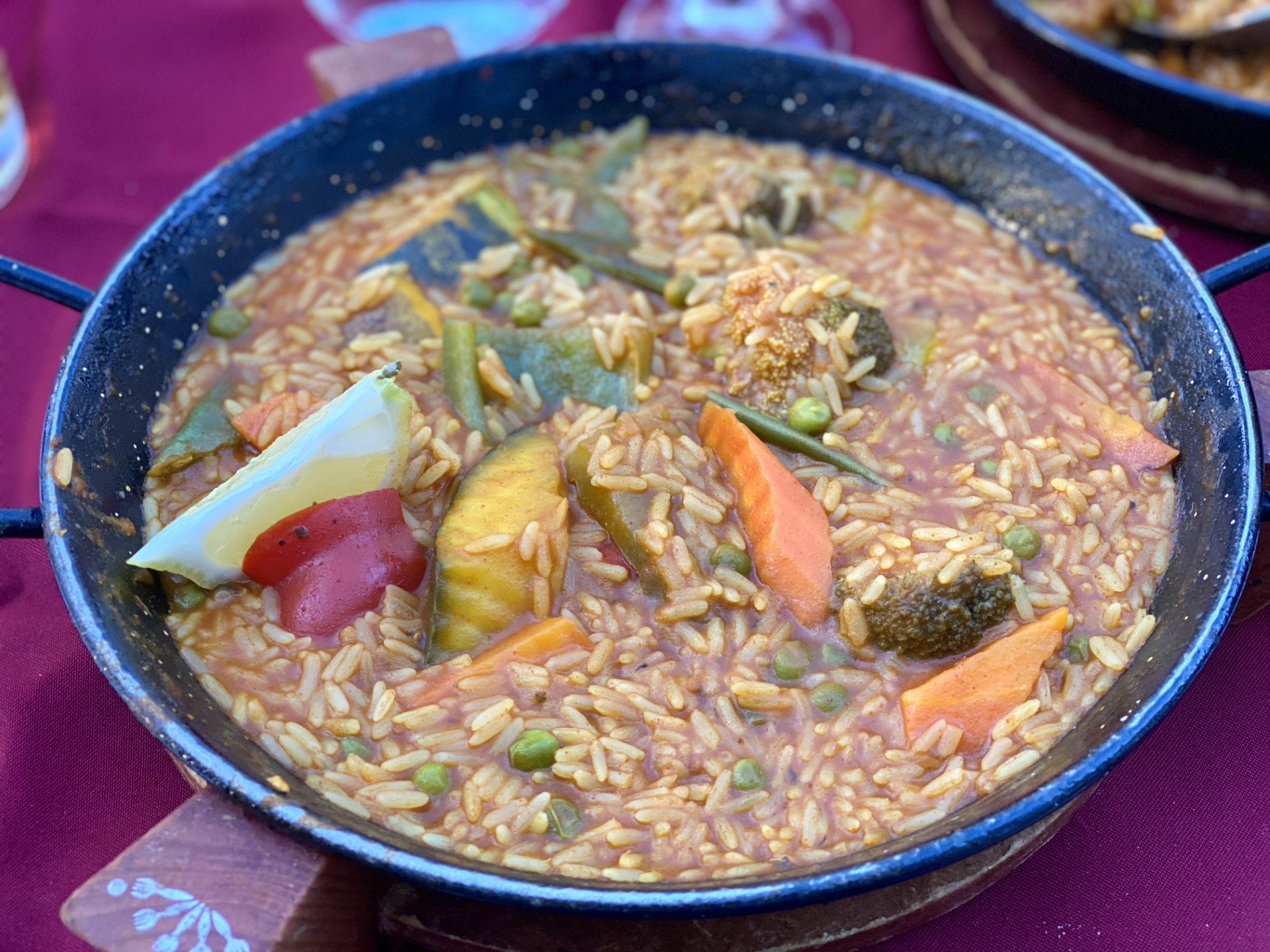 Theo's Bazar Café
Av. Zarco 2A, 9000-069 Funchal, Portugal
This restaurant with a cute balcony on one of the most beautiful avenues in Funchal, opposite the palace, has a separate vegan menu. We were only here for a 3pm snack so we only tried the vegan risotto, which was delicious!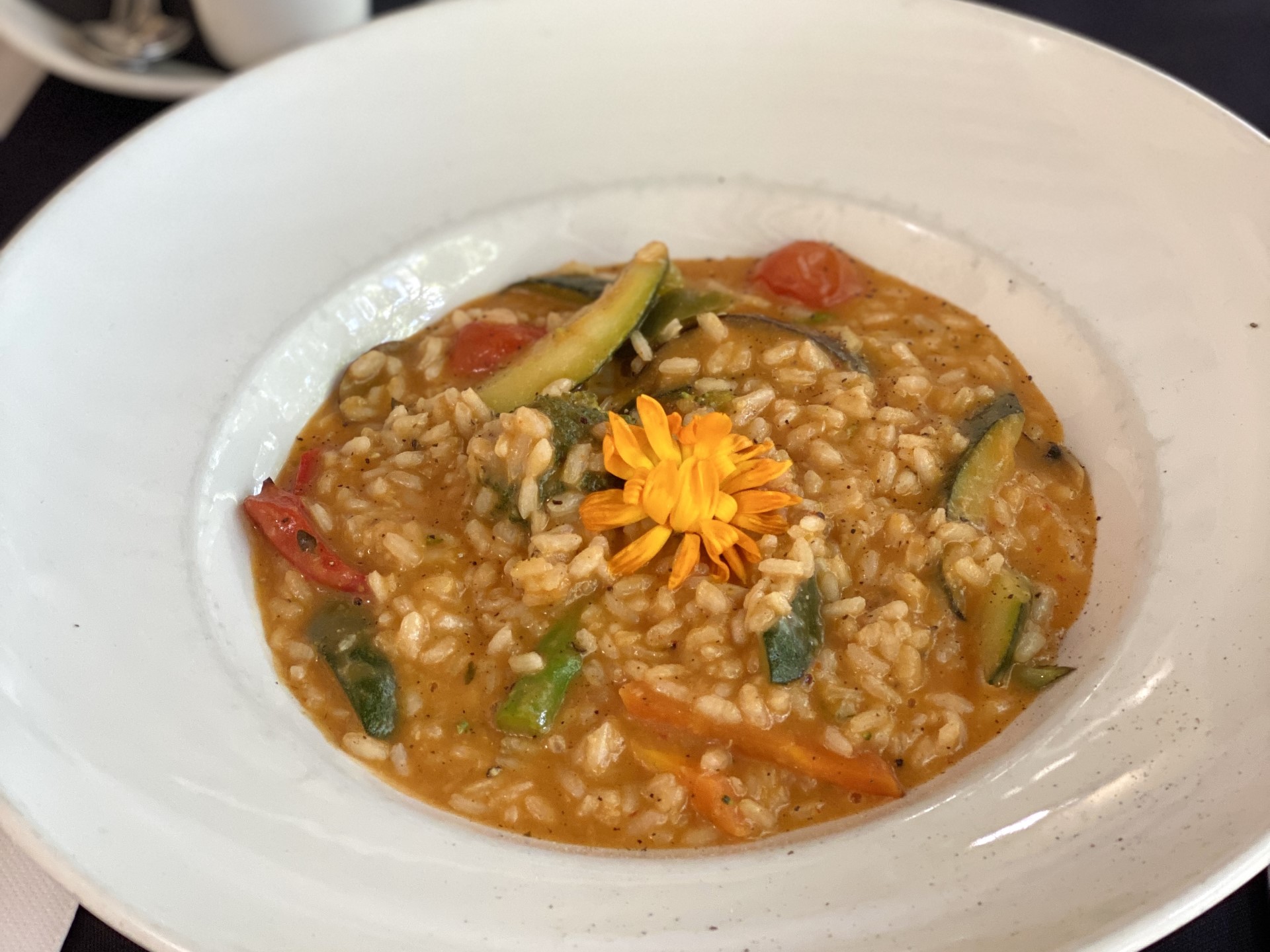 Manifattura di Gelato
Porto de Recreio da Calheta 7-8 Calheta, 9370-137 Vila da Calheta, Portugal
In the harbor of Calheta you will find Manifattura di Gelato, which was recommended to us several times by (non-vegan) locals. Also by emigrated Italians. They have several vegan options on the menu and it overlooks the harbour. We liked it so much that we even ate there a second time.
Buddha & Sakura
Porto de Recreio da Calheta, Loja 5, 9370-137 Estreito da Calheta, Portugal
In the same harbor of Calheta, next to Manifattura, you'll find Buddha & Sakura. A special fusion between Indian and Japanese cuisines. Not what I would quickly pick on holiday in Portugal, but this restaurant is run by people from these countries, the sign said 'vegan options' and it smelled really good. It tasted even better, which made us come back again for lunch.
Colorful vegan sushi with fruit, all kinds of Indian snacks (such as onion bhaji, aloo pakora, vegetable samosas, onion rings and vegetable tempura), dahl curry, mixed vegetables curry (my favorite), started tarkari with eggplant and Kathmandu tarkari.
XS Cafe
Rua da Igreja 2, 9370-626 Prazeres, Portugal
A tiny, cute cafe in quiet Prazeres that serves a vegan apple pie, an aubergine and hummus sandwich and various juices.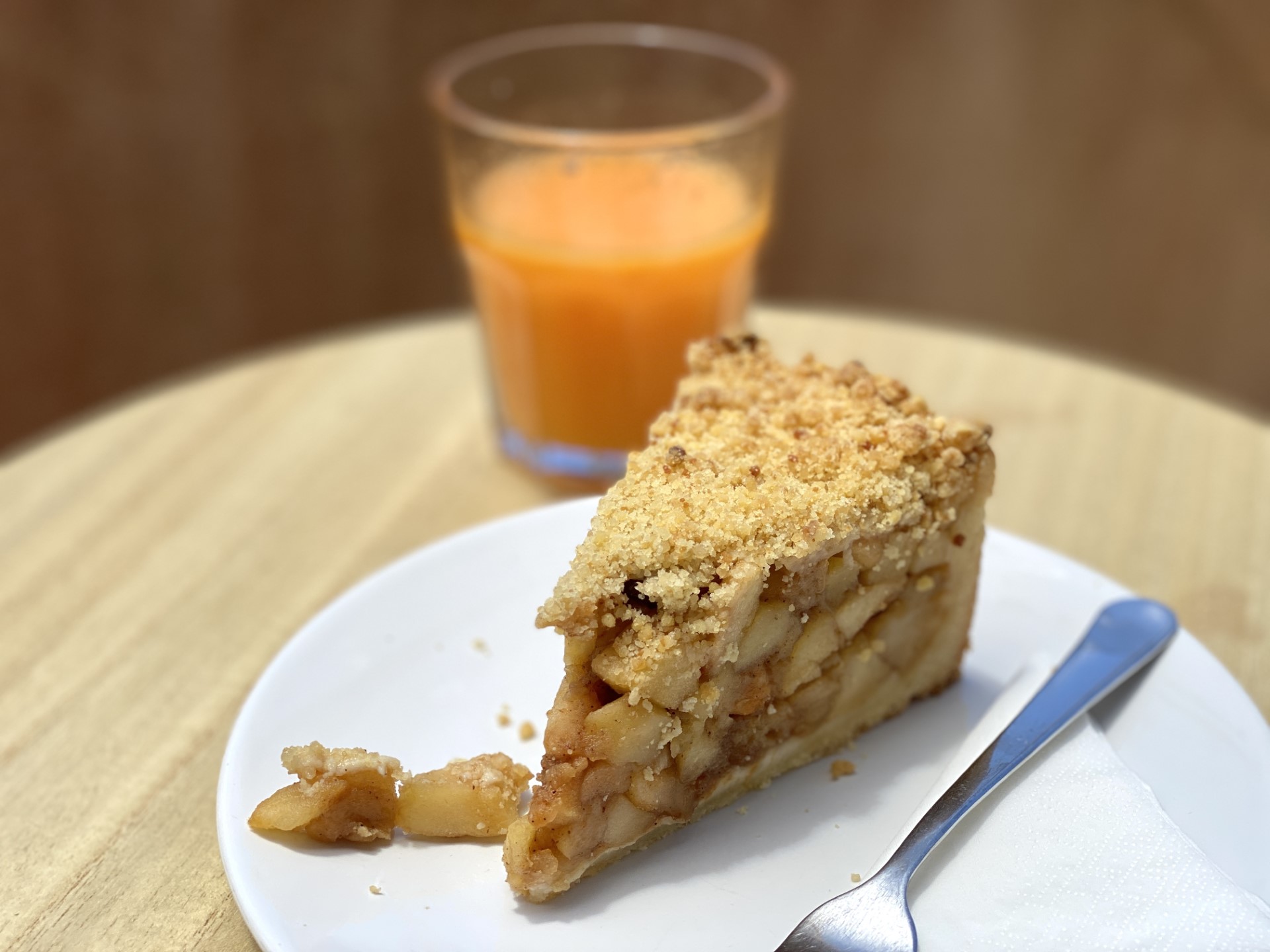 O Forno
Estrada Regional 101 #316 Ponta do Pargo, 9385-201 Estreito da Calheta, Portugal
Exactly in the restaurant where you least expect vegan options, they have an extensive vegan menu with various vegan starters, main courses and desserts.
Bolo do caco with vegan garlic butter, a Moroccan tagine (with aubergine, chickpeas and couscous, a favorite!), a Veg Chili with mixed beans, red pepper and chipotle sauce and for dessert a very original, warm strawberry-rhubarb crumble. Yum!
In short: you may have to search a little longer in Madeira and you may have slightly less choice than you are used to, but you can definitely find delicious plant-based food here.
Have fun in Madeira!