This is your place to go place when visiting Bukit Lawang for a multi-day jungle trek with incredible vegan food, trained, fun and responsible guides and a gorgeous eco-lodge – the ethical way!
Eco-lodge in Bukit Lawang, Sumatra, with multi-day jungle treks with orangutans (the ethical way).
Vegan- and LHBTQ-friendly!
https://www.sumatra-orangutan-explore.com
Instagram: https://www.instagram.com/sumatraorangutanexplore/
We spent a lot of time researching which company to choose for our orangutan jungle trek in Sumatra, as it was crucial to us that we booked with a 'good one' that genuinely cares about preserving and respecting wildlife and nature. We're happy to have found Sumatra Orangutan Explore! They have a clear focus on ethical, nature-friendly treks according to several blogs and their own website. After experiencing it ourselves, we can full-heartedly recommend them to you.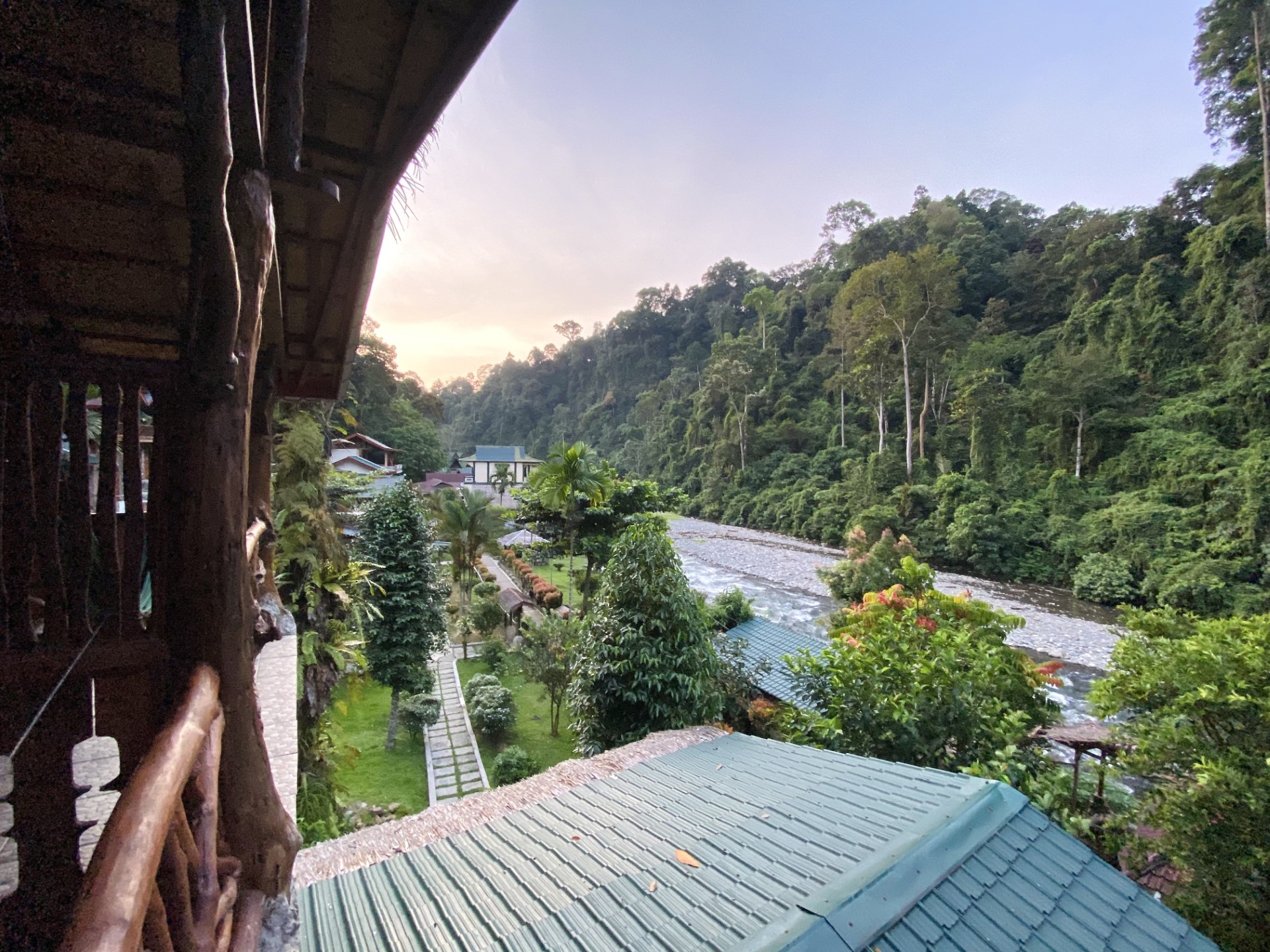 Upon arrival, we had an incredible dinner with curry and gado gado. We stayed in a simple but beautiful room by Garden Inn, which they apparently collaborate with. The room had beautiful mosaic and natural rock walls and most importantly, a stunning view over the river and jungle edge.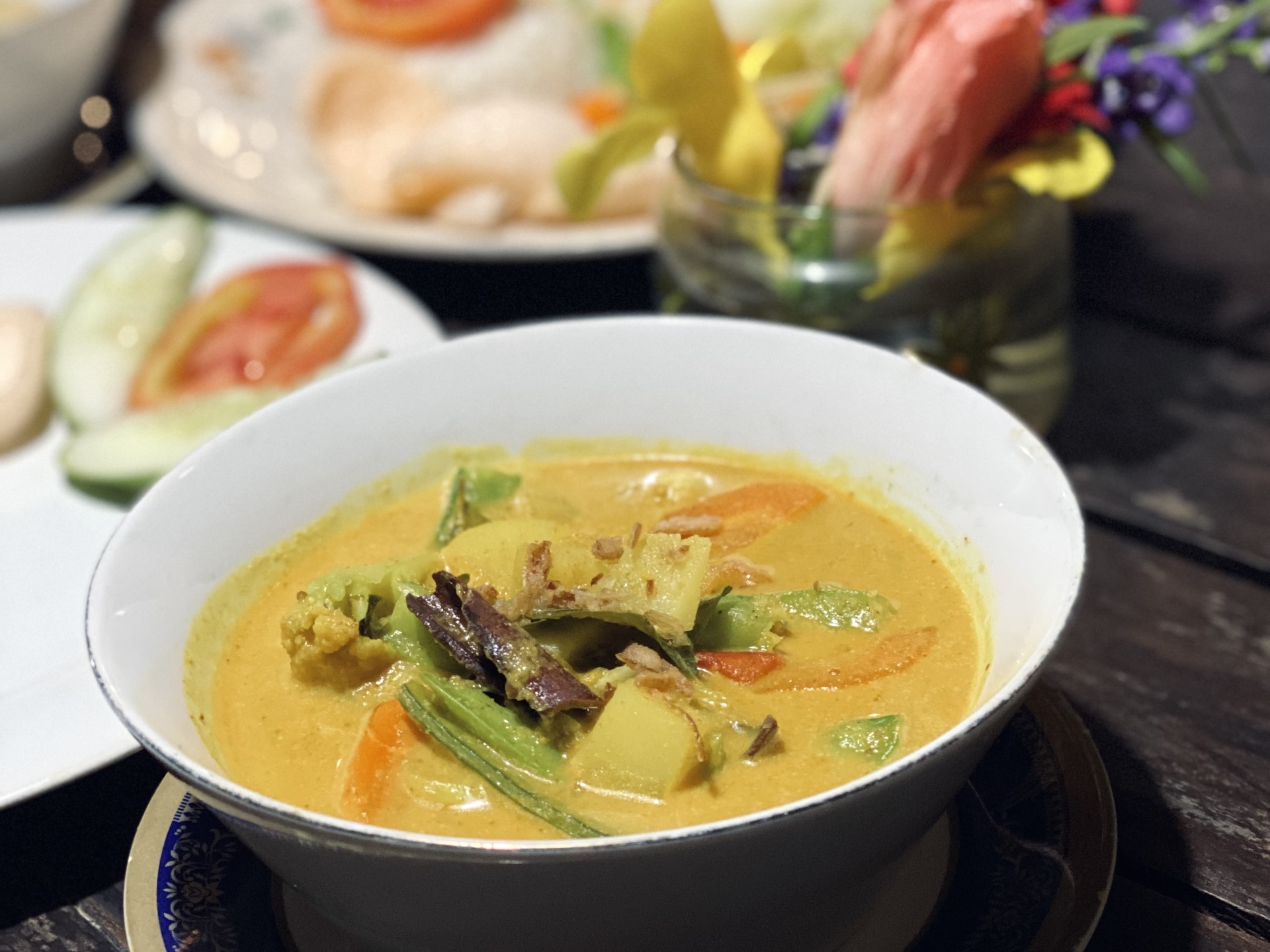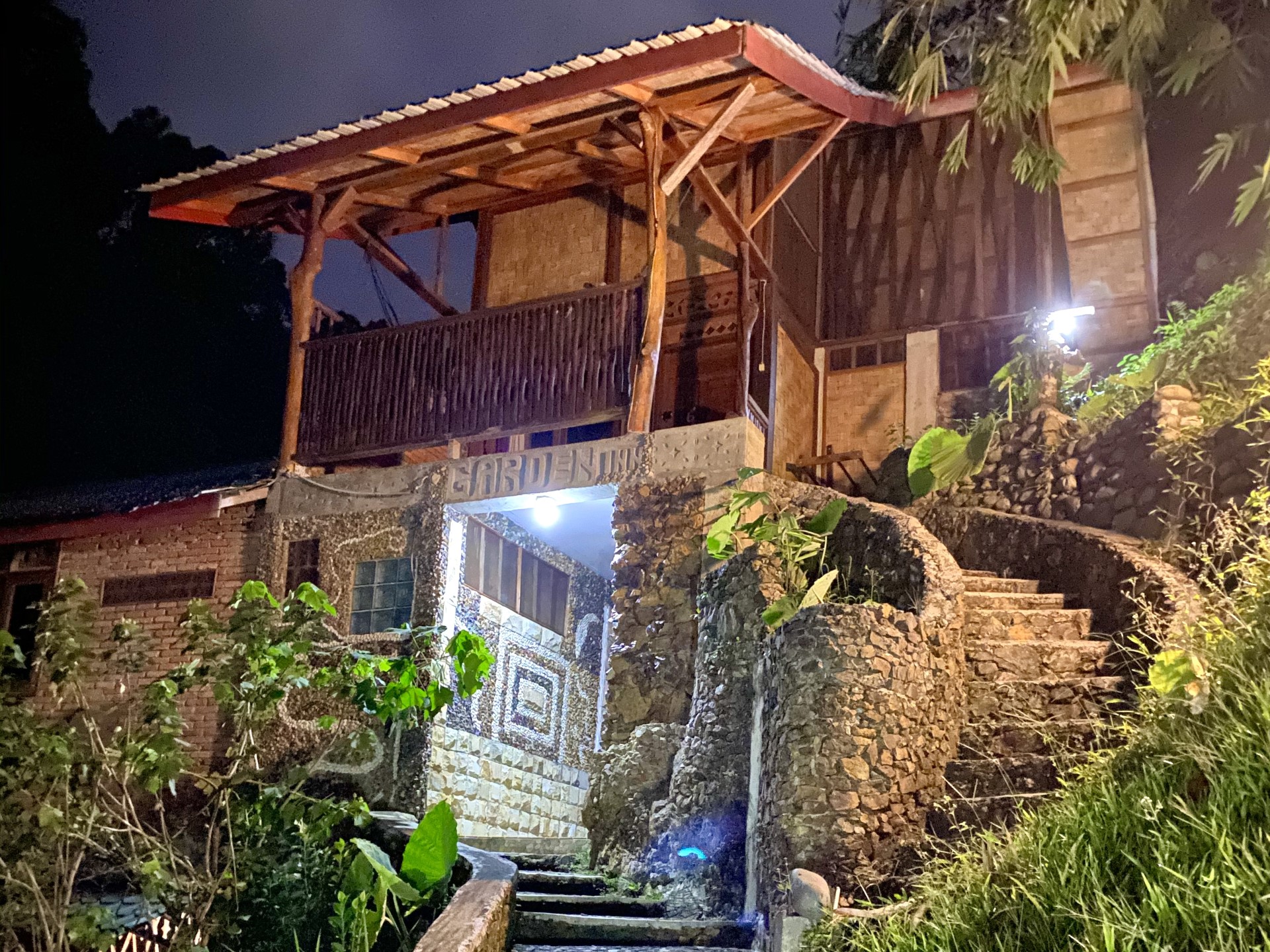 Guesthouse restaurant
The food at the cosy, laid-back guest house restaurant with riverside-terrace is insane, too. Very affordable with more vegan than non-vegan options. We especially loved the different types of tofu, tempeh and potato rendang.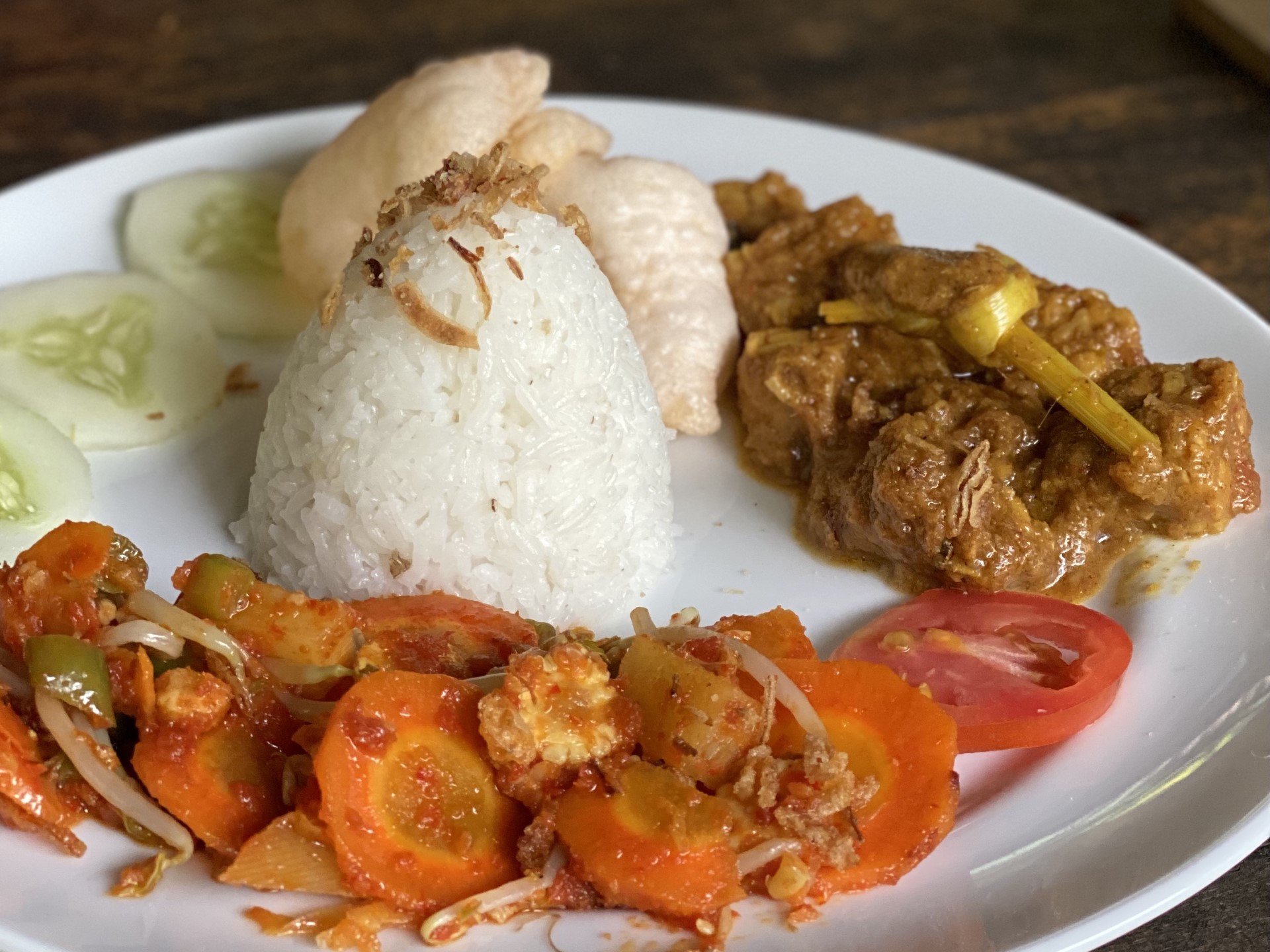 Food during the jungle trek
What's even more impressive, is how they served us such incredible food DURING the trek. We read and heard good things about the food, but never did we expect this. The trek is a fun physical challenge, but it's definitely not a survival tour where you'll be hungry for one second.
Every now and then we took breaks and the guides would cut delicious, fresh fruit, beautifully presented like pieces of art, vegan cookies or even a vegan nasi goreng in banana leaves.
Even at the jungle camp, which was basically just some mattresses under a cover next to a little river, they somehow cooked us a dinner that I'd eat every day. Still don't know how they did it with just a single pan hanging over an open fire, as we were taking a nap after the exhausting day full of walking and wildlife.
Among other things, they made us potato rendang, vegetable curry, spicy tempeh and potato cookies. It was more than we could finish!
The ethical jungle trek
We were so relieved to experience that the educated guides were real nature-lovers that made absolutely sure to leave no trash and handled strict guidelines in order to minimize our effect on the jungle, wildlife and the orangutans. For example, we were only allowed to watch animals for a limited time before leaving them alone again. All very respectful!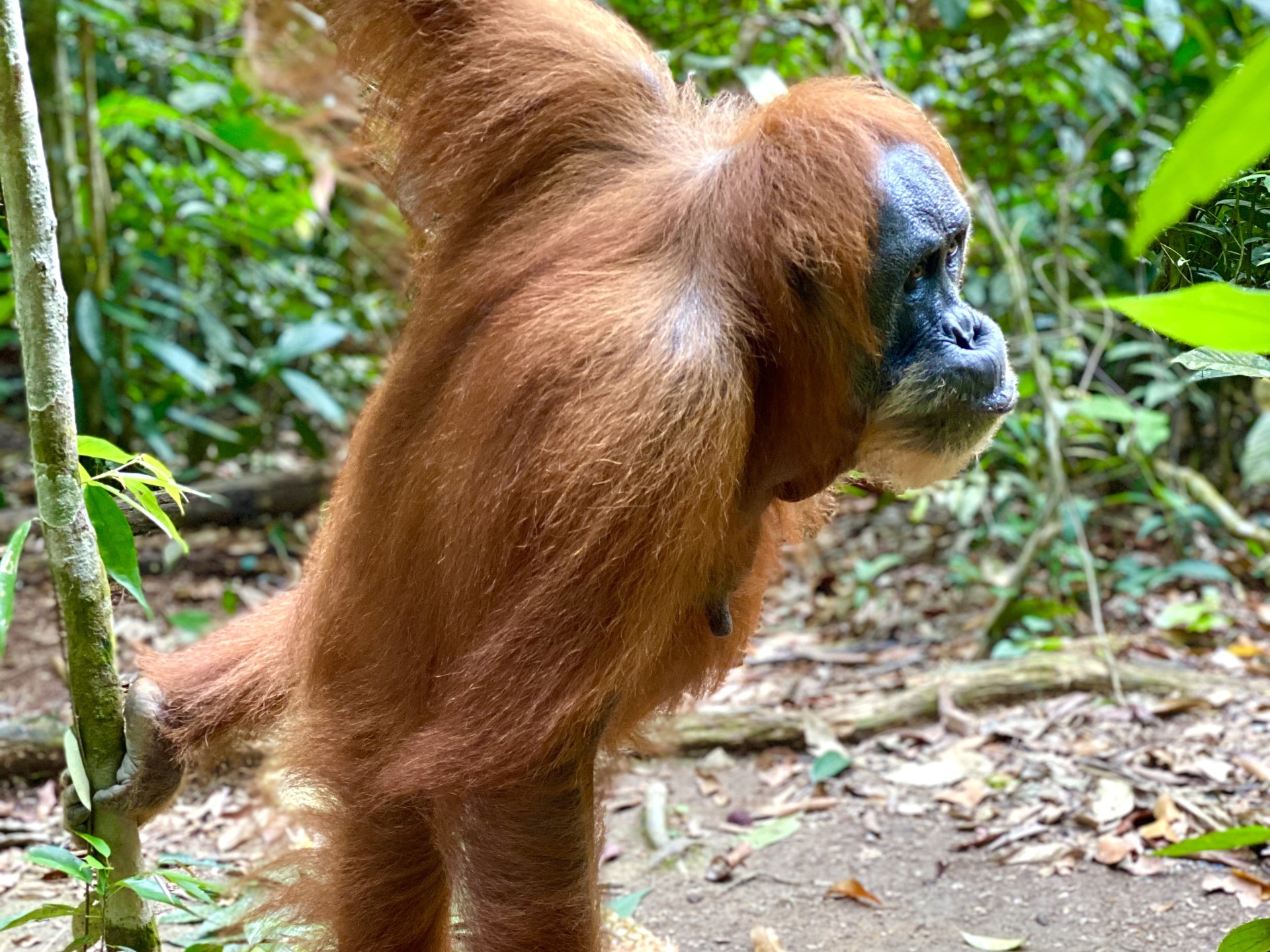 Most orangutans you will see in this area are 'semi-wild'. They are reintroduced, rescued orangutans, mostly rescued from exotic pet trade, zoos and so on, that have been taught to live independently again in the national park. They are socialized and hand-raised, so they are used to humans (and their food) and therefore sometimes approach eco-tourists hoping to steal fruit. The guides handled it very respectfully and calmly, although some orangutans were simply too clever and quick and managed to steal some fruit.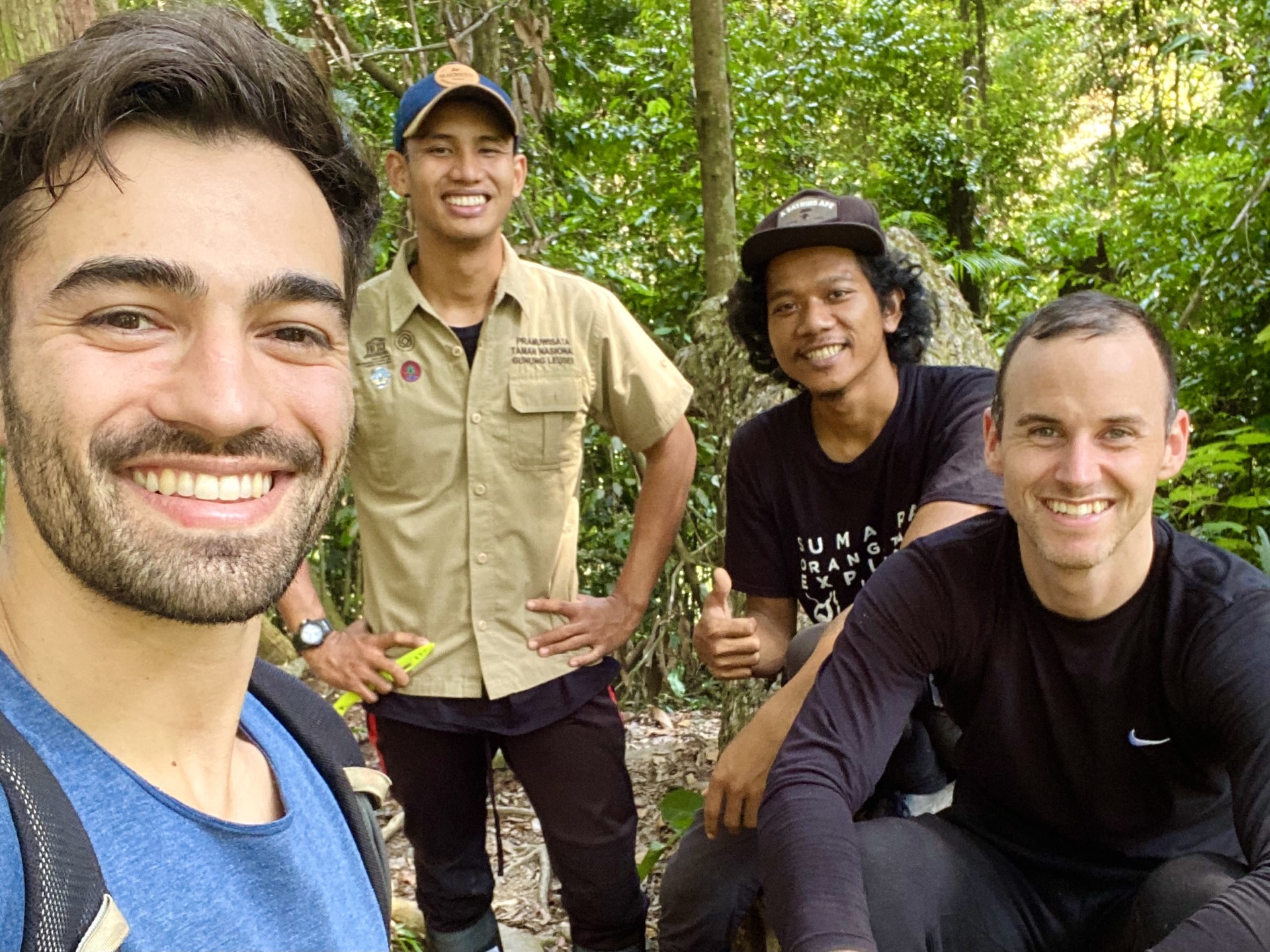 We ended up seeing plenty of orangutans, in addition to a variety of other primates, lots of cool insects and of course, stunning jungle views. The raft-ride down the river back to Bukit Lawang was such a fun experience too finish a rough two-day jungle trek.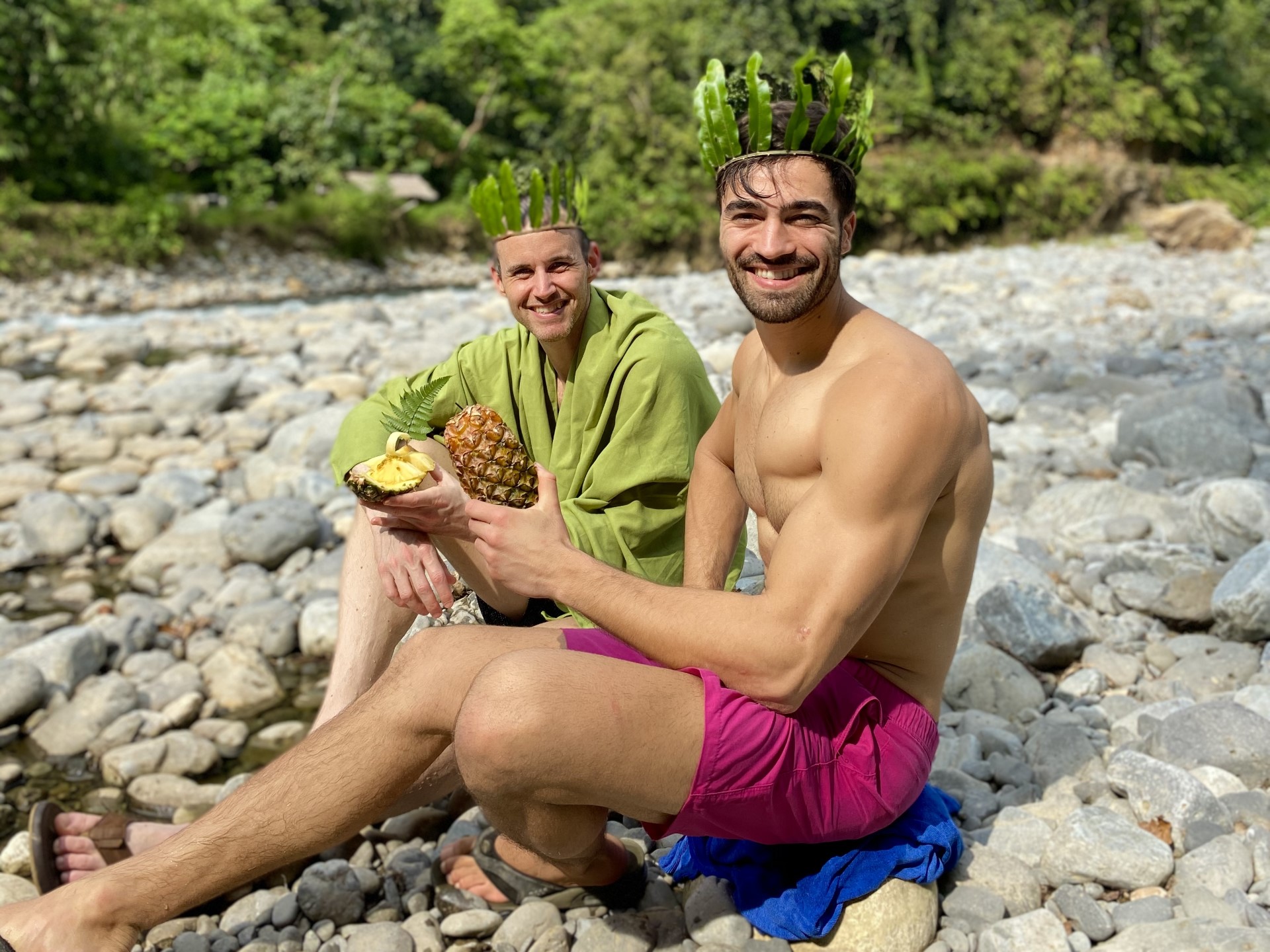 In conclusion: if you are looking for an ethical, responsible, vegan-friendly and LGBTQ-friendly organisation for your trip to Sumatra, this is the one.