Pearl Beach resort is a hidden eco-paradise with an amazing house-reef situated on the peaceful Gili Asahan, one of the "secret Gilis" in the southwest of Lombok.
http://pearlbeach-resort.com
Google Maps
The secret Gilis - that's what the Gili islands in the southwest of Lombok are called. And rightly so, because unlike the well-known Gili islands in the north of Lombok, the secret Gilis are still so quiet, peaceful and feel undiscovered!
In my opinion, a visit to these islands is an absolute must during your time on Lombok. But perhaps we shouldn't say that too loudly, as I hope that these islands retain their authentic charm, without noisy mass tourism, for as long as possible.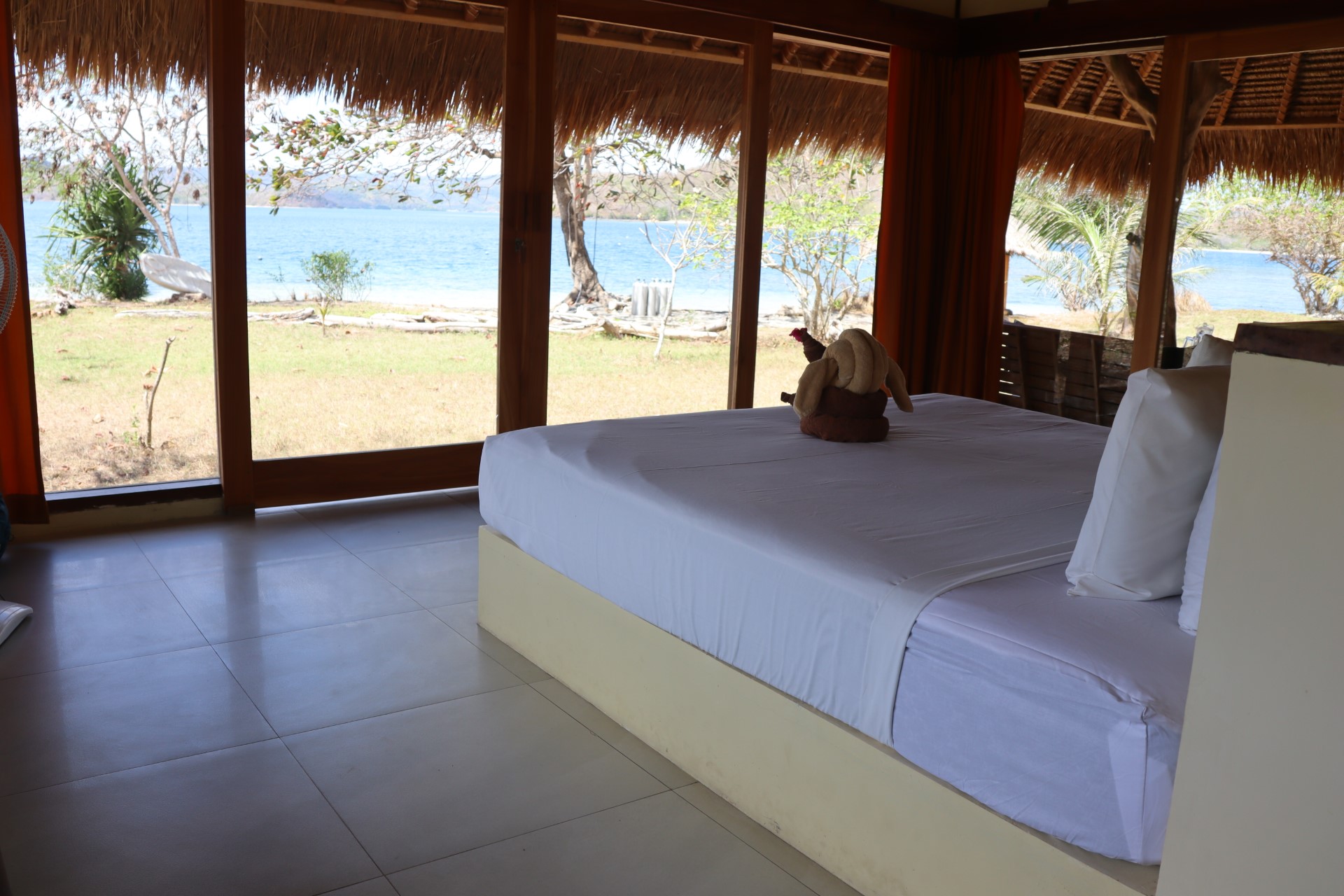 Gili Asahan is small (you can walk around the island in just over an hour) and offers very few accommodations. All of these are in a slightly higher price segment than what can be found on the main island, but you get peace, luxury, a clean car-free island and an incredibly hospitable treatment in return. We chose to stay at the Pearl Beach eco-resort and would do so again. Let me explain why.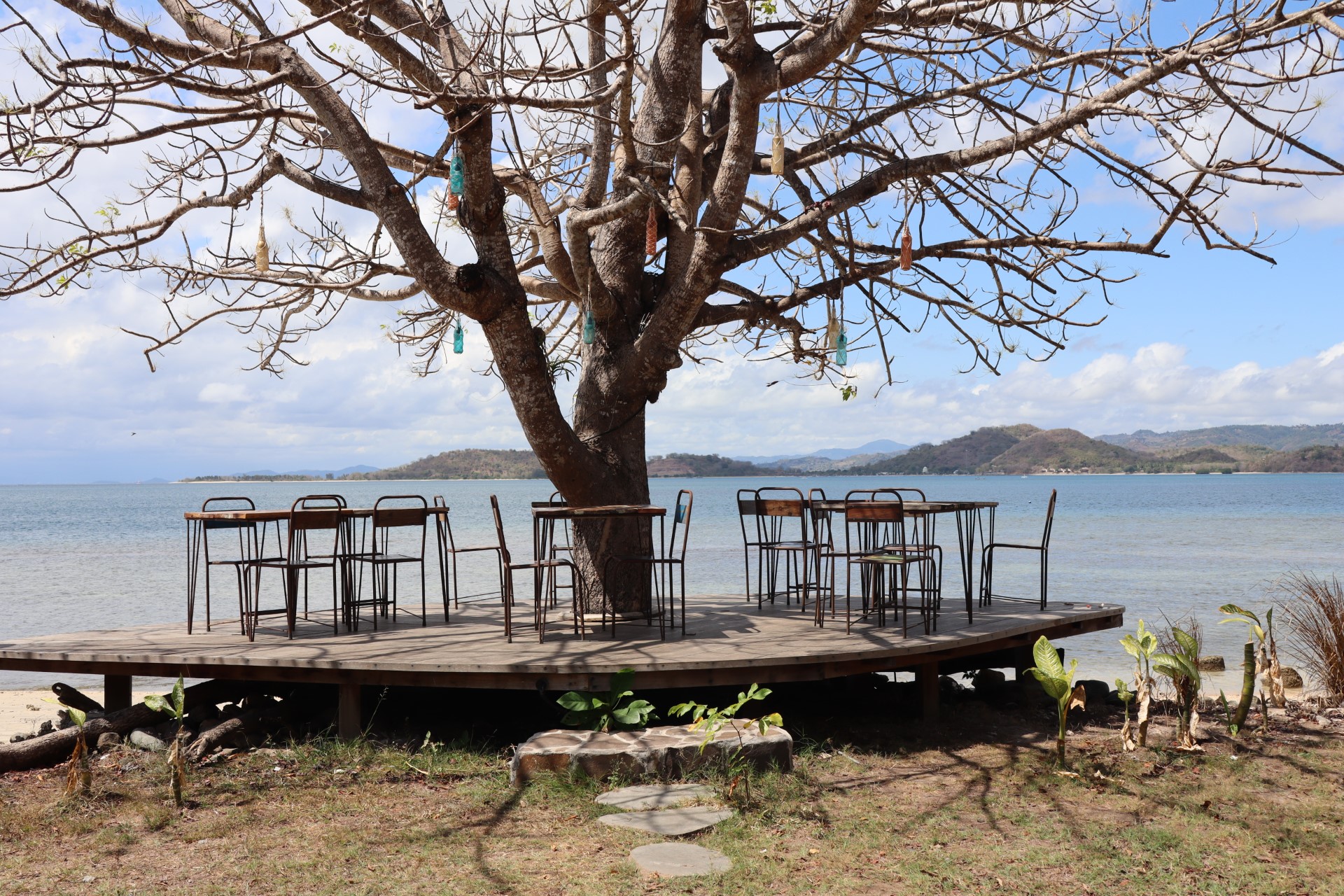 Sustainability, conservation and restoration
Pearl Beach has a clear focus on sustainability and clearly cares for the environment. In addition to minimizing the use of plastic, they use local products in the kitchen and make a great effort to protect and restore the rich coral reef that can be found right at their doorstep. They do this by planting new reefs on submerged metal cages, which are slowly but surely overgrown with coral. It's clearly working, because the many cages are now home to an explosion of life. Which brings me to the following.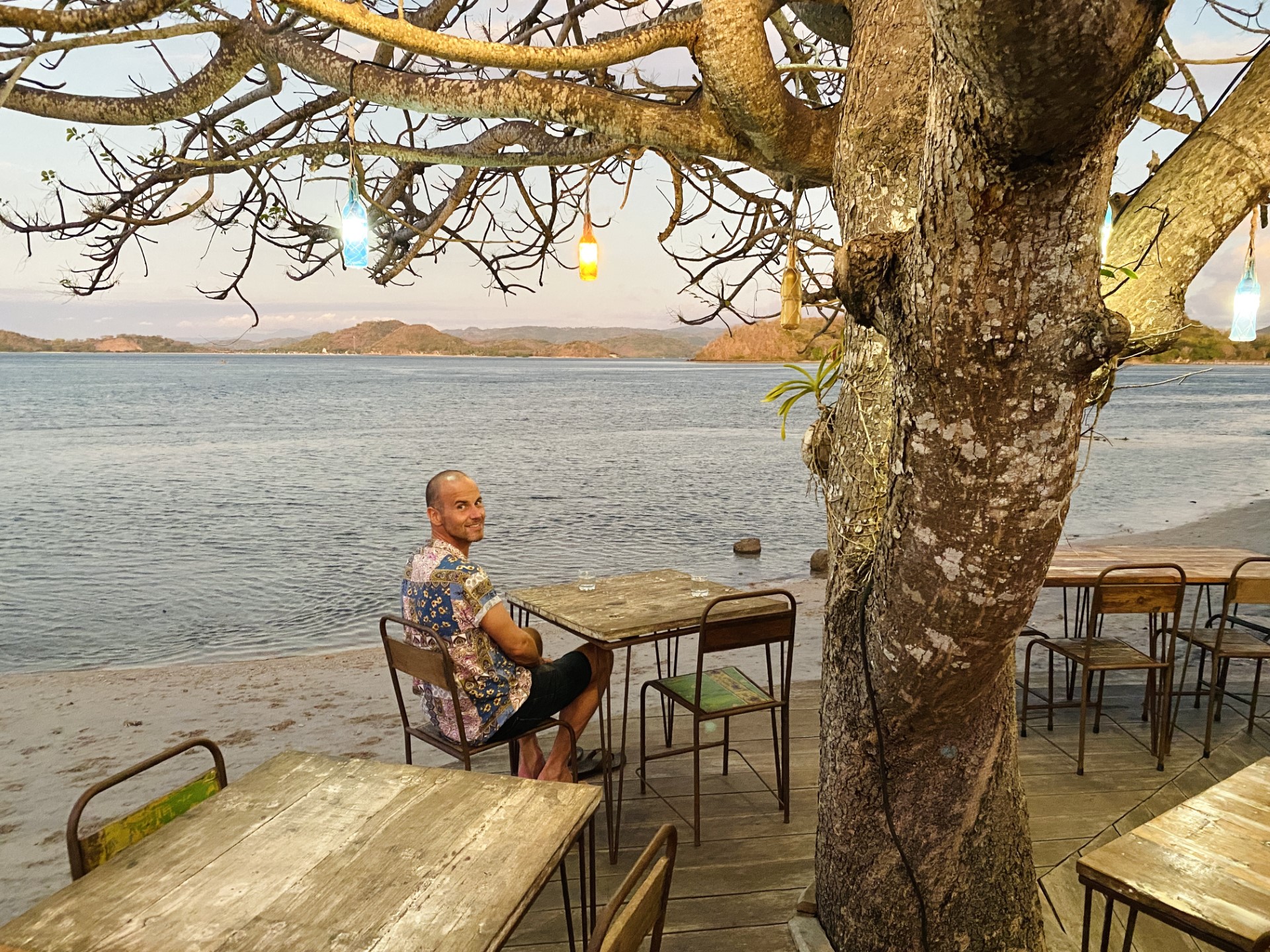 Marine life
The coral reef at Gili Asahan is more vibrant, colourful and diverse than anything we've ever seen before. Not only do you find more species of coral here than you can count, the diversity of fish species is also enormous. That makes snorkelling on Gili Asahan, right on the doorstep at Pearl Beach resort, an incredible experience. Would you rather go diving? This is also possible at the Oceanway dive center right next door.
Since the coral reefs in large parts of the Indonesian islands have been destroyed and disappeared, partly due to negligence by accommodations and tourists, we felt it was important to choose accommodation that treats the marine life with respect and does its best to protect or even restore it. Pearl Beach does just that!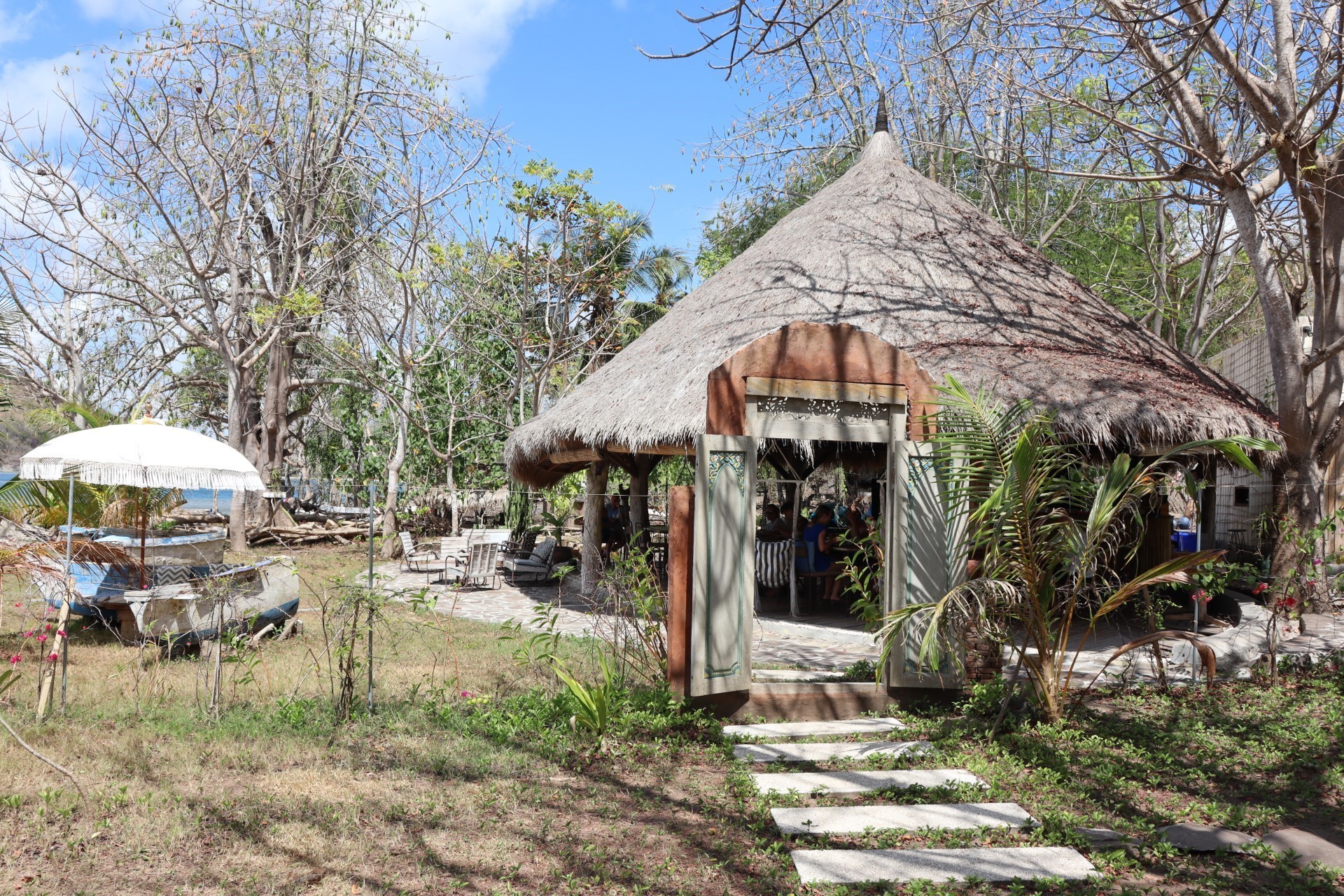 Comfortable bungalows and villas
On this beautiful island with its pristine white beaches you reside in cute, beautifully built beach bungalows with a tropical outdoor bathroom. We first stayed in the huge beach villa and then a few more nights in the beachfront bungalow. The beach villa offers an extra room, but we didn't use it once so you really don't need it.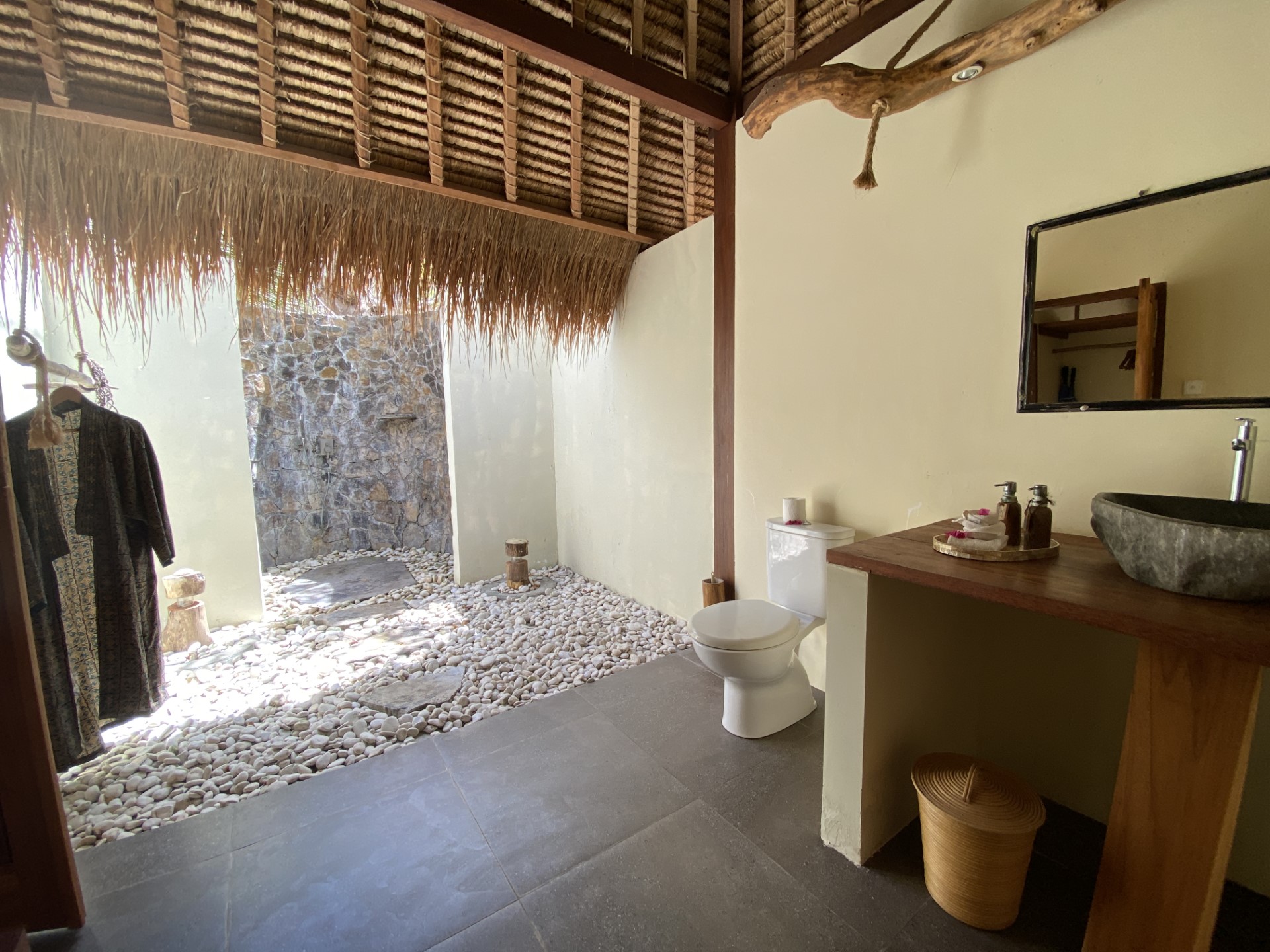 Distributed over the entire site you'll find lots of comfortable little seating areas and cozy chill spots, complete with board games and books.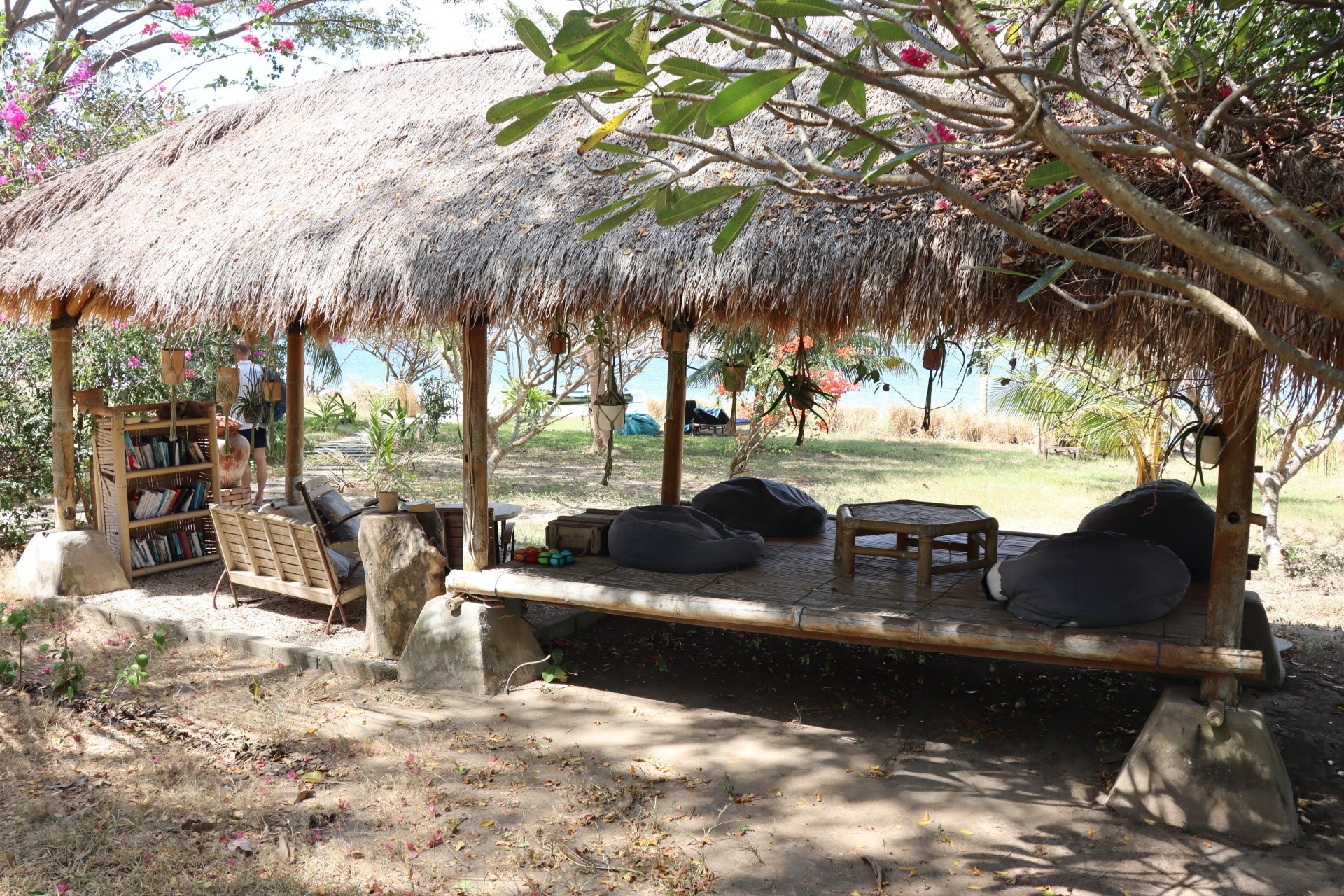 Vegan options
The restaurant has several vegan options on the menu and the helpful staff is familiar with the concept of veganism. In addition to the healthy, fruity smoothie bowls, you can also opt for vegan versions of the American pancakes and sweet waffles for breakfast.
For lunch or dinner you can choose vegan jackfruit curries, mie goreng, various salads or one of the creamy soups. The portions are somewhat small but the flavours are absolutely on par.